Announcements & News
Fellowship Night: Media Night - February 25, 5:45-7:30 PM
This program welcomes adults of all abilities to come together for a fun evening with a rotating theme or activity scheduled every month. This program is geared towards adults with special needs and will be held once a month as an after dinner/evening group. We extend this invitation to anyone who is in their senior year of high school and above. For more information, call 910-326-2600 or come by the Swansboro Recreation Center, 830 Main St. Ext. You can register online at swansboro.recdesk.com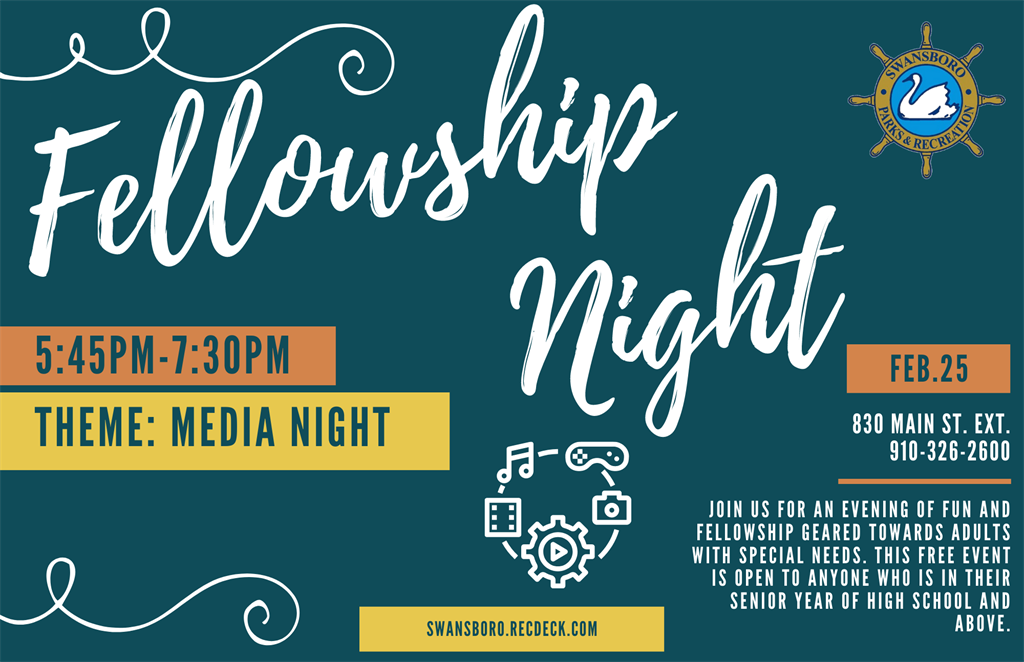 Under the Sea Paint & Sip - February 26, 6-8 PM
Calling all adult painters and wine aficionados!!! Come join Swansboro Parks and Recreation for our Under the Sea Paint & Sip class on February 26 from 6-8 PM. Bring your own wine/beer to sip on while we create an under the sea themed canvas painting using acrylic paints. This program is for adults only (21+) and all supplies for the class will be provided. We will also have some sweet snacks available during this program. Tell your mom and friends to register, or make it a date night and bring your significant other for this fun night at the Swansboro Recreation Center.
Girls Rec Night - March 12, 5-8 PM
Join us on Friday, March 12 from 5:00-8:00 PM for an ALL girl's night of empowerment and fun at the Swansboro Recreation Center. This program is designed to encourage girls ages 11-17 to socialize, practice team building, learn about careers and develop plans to have successful futures to become leaders in their local communities. We will also have a special guest speaker to expose your daughter to a specific career and inform them of their profession. The evening will consist of character building, peer bonding games, music, fun as well as food and beverages.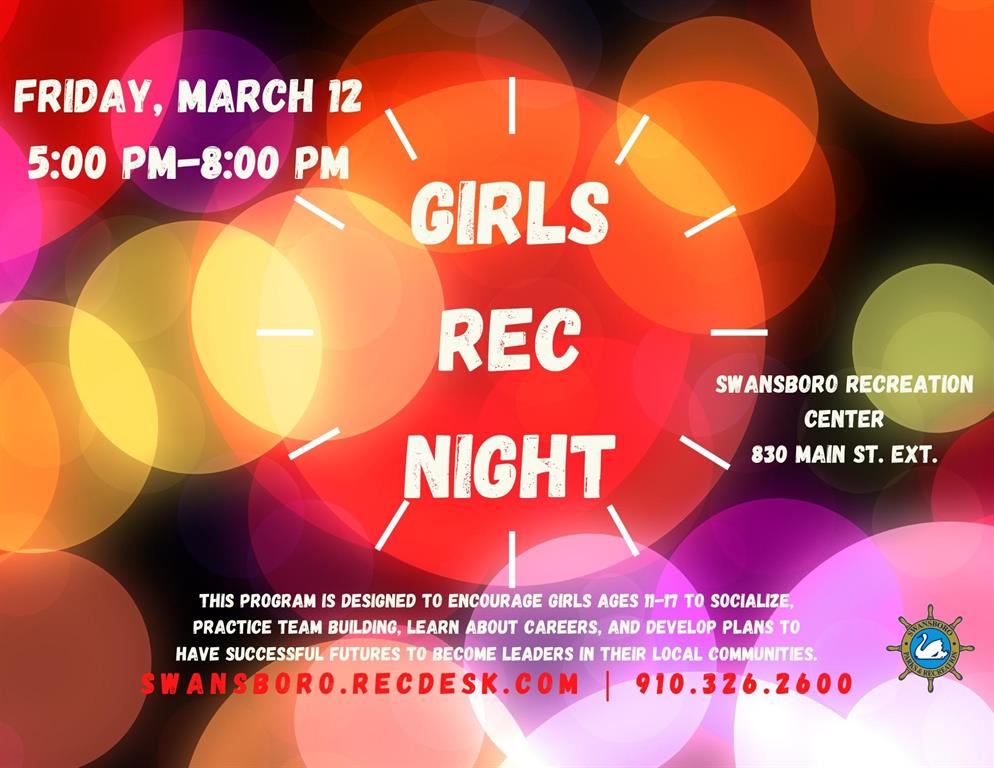 Wreath Making & Wine (Spring) - March 18, 5:30-7:30 PM
Spruce up your home with a Spring themed wreath with Swansboro Parks and Recreation. BYOB or Wine and learn how to make simple and inexpensive wreaths for decorating with for the holiday season. The class is $20; all supplies included. Online registration required by March 18, call to sign up after the registration deadline date. For more information, call 910-326-2600 or come by the Swansboro Recreation Center, 830 Main St. You can register online at swansboro.recdesk.com.
***This program has limited registration due to NC Governors orders for number of people allowed at gatherings indoors***
Family Easter Scavenger Hunt, March 22-28
This year's scavenger hunt is not your typical kids Easter Scavenger Hunt where we hide easy eggs to find everywhere you look and the kids run around to get them as quick as they can. Instead, this year, we are challenging our local families to get out in the park and find our hidden objects. Join Swansboro Parks and Recreation for a family fun Easter Scavenger Hunt during the week of March 22- March 28. This year's Easter Scavenger Hunt will take place at the Swansboro Municipal Park where families will have a full week to set out to find all of our hidden game pieces/objects in the park.
We will be using the Scavr app to provide clues and collect points for each hidden game piece/ object you find. Each found piece is worth points depending on how well the object is hidden. Collect them all or as many points as you can to receive an entry into the raffle drawing for a chance to win a special Easter basket prize on behalf of the Southern Coast Realty Group. We will email all registrants the scavenger hunt link for the Scavr app after you registering for the event. Registration is $5 per family.
Paint with your Kid! - March 24, 5:30-7 PM
Join Swansboro Parks and Recreation for an evening of painting with your kid. Bring your child out and paint together with them to create your parent/child masterpiece. Bring your smock or a paint shirt and come enjoy a fun night with us! Registration is $25 and includes one canvas per child/parent couple (you and your child will be painting together on the same canvas). Add an additional child (includes an extra canvas) for $10.
Easter Hop-n-Go - March 27, 10 AM- 12 PM
Join Swansboro Parks and Recreation and Southern Coast Realty Group for a Easter Drive-Thru event on March 27 from 10 AM - 12 PM. Each child in the car will receive an Easter bag of goodies. Circle through the parking lot at the Swansboro Recreation Center (830 Main St. Ext. Swansboro, NC, 28584) to pick up your kid an Easter treat on us! No registration necessary. We will hand out bags until we run out or until12 PM. The Easter Bunny may be paying us a visit to help distribute bags, but don't tell your kids.... make it a surprise!
Open Play Pickleball Season 2021
Join us for our Open Play Pickleball season starting January 1, 2021 and runs until the end of the year, December 31, 2021. This is a casual and co-ed season perfect for any age or ability. The league will meet Monday, Thursday, and Saturday mornings from 8 am to 11 am and Tuesday and Wednesday evenings from 3 pm - 5 pm. $15 for resident and $20 for non-resident for the entire season, or drop-in fee of $3 for any one session.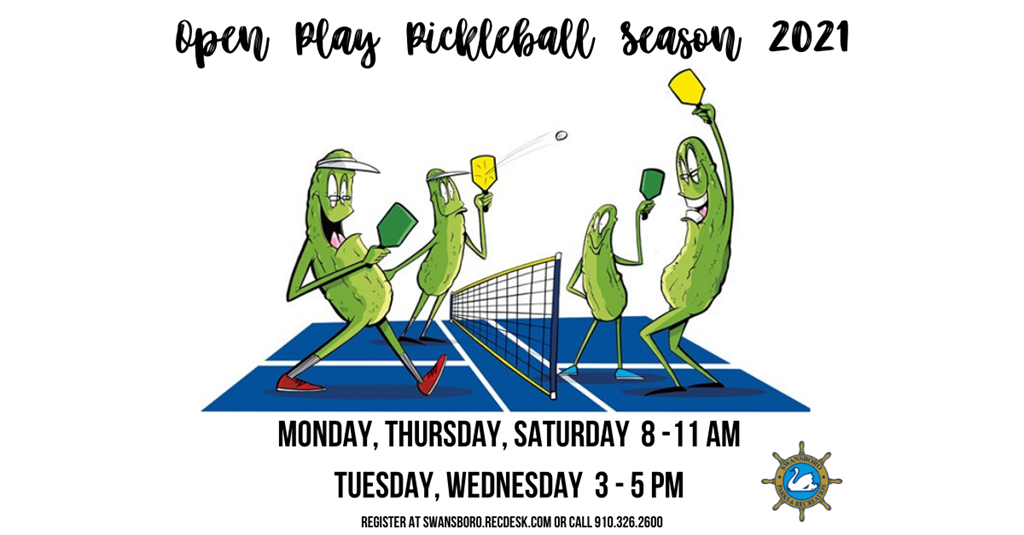 Seaside Book Buzz - Monthly Virtual Book Club
Join us for an exciting year of reading! This year's mixture of classics and contemporary fiction is sure to pique your interest.
Membership is free through the Swansboro Parks and Recreation Department. Because the book club is virtual, you can join from anywhere. Discussions are held monthly on Zoom. Meetings are scheduled below at 6PM ET.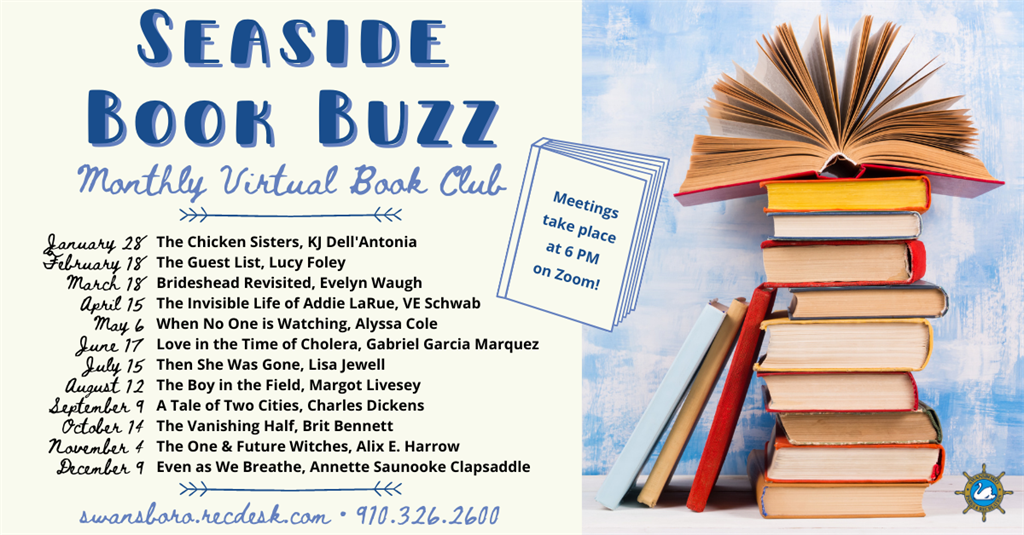 Info
Swansboro Parks and Recreation
910-326-2600
M-F 9 a.m.- 5 p.m., Sat 8 a.m.-Noon
To register online, make sure you have created or are logged into your RecDesk account and then head to the programs tab to sign up today.
Virtual Recreation is now Live!
Click on the Virtual Rec tab at the top of the page to explore some great virtual resources
for you and your family
while staying at home.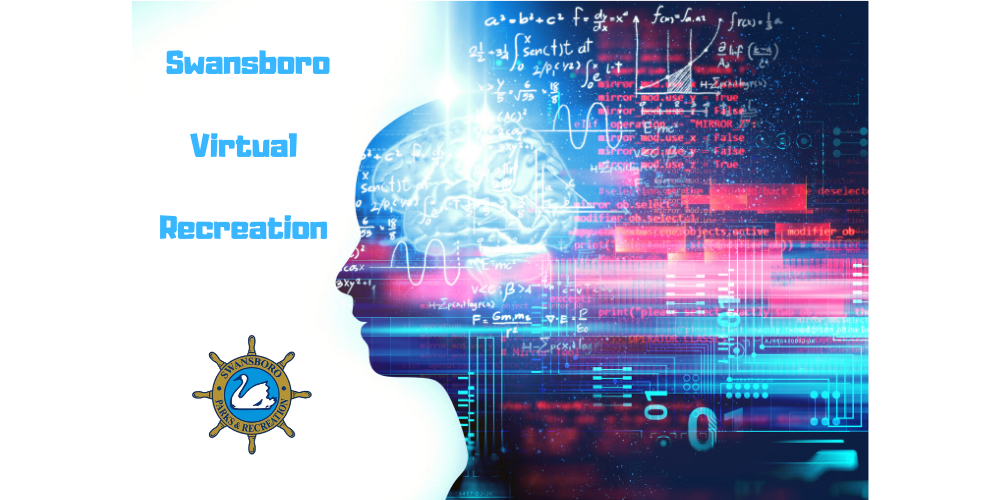 Sponsors