EXERCISE YOUR BRAIN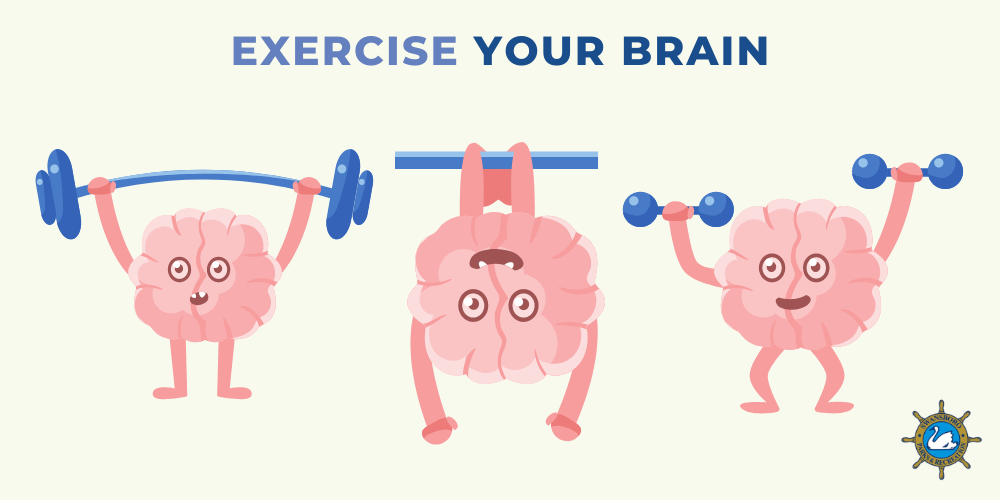 If you have a library card, you can enjoy a wide selection of ebooks, audiobooks, magazines and more at the

North Carolina Digital Library

. Don't have a library card? No worries! Get one online

here

.

Listen to music and dance

Try to play a new instrument. Learn to play on a virtual piano

here

.

Meditate - 15 minute guided meditation video

here

.
Guided meditation

with Monterey Bay Aquarium's Jelly Fish.

Play a game of scrabble. Download the app

here

.

Complete a crossword puzzle.

usatoday.com

offers a free puzzle daily.

Play a free online game of

sudoku

Put together a puzzle at home. If you dont have a puzzle at home, try one free online

here

.

Learn a new language with

Duolingo

.

Use your phone/tablet with the

iNaturalist

app to identify plants and animals around you.
Disclaimer
This webpage may contain hypertext links to other sites on the Internet. The links are provided as a service to users and are not sponsored by or affiliated with this website or under the control of the Town of Swansboro. The links are to be accessed at the user's own risk, and Town of Swansboro and the authors of this web site make no representation or warranties about the content of these links. The Town of Swansboro is not responsible for the content of any linked site or any link contained in a linked site. The Town of Swansboro is providing these links to you only as a service, and the inclusion of any link does not necessarily imply endorsement by Town of Swansboro of the organization linked or other content on their website. These links are provided for informational and recreational purposes only. It is the responsibility of the user to evaluate the content, quality, and accuracy of materials or information obtained from other sites.