STAY CONNECTED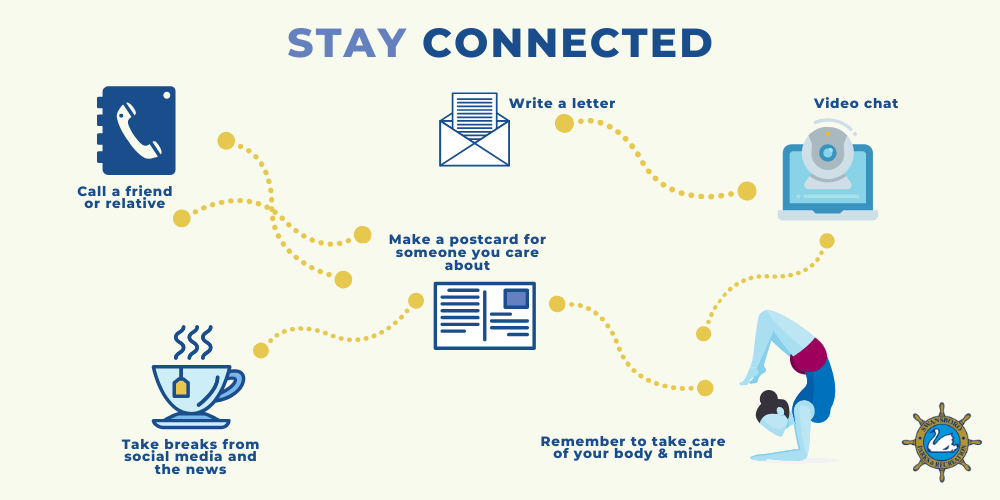 Ideas to stay connected with friends and family from home
Call a friend or relative you may not have seen recently.

Facetime
Write a letter
Create a postcard to send to someone you care about
Take breaks from the watching, listening, and reading news on TV, online, and on social media.

Take care of your body. Eat well-balanced meals. Exercise. Stretch. Get enough sleep.

Send a friend a Snapchat video or picture

Play a video game online with a friend

Post a photo to Instagram to engage with friends

Join friends and chat using the Houseparty social networking app.