STAY ACTIVE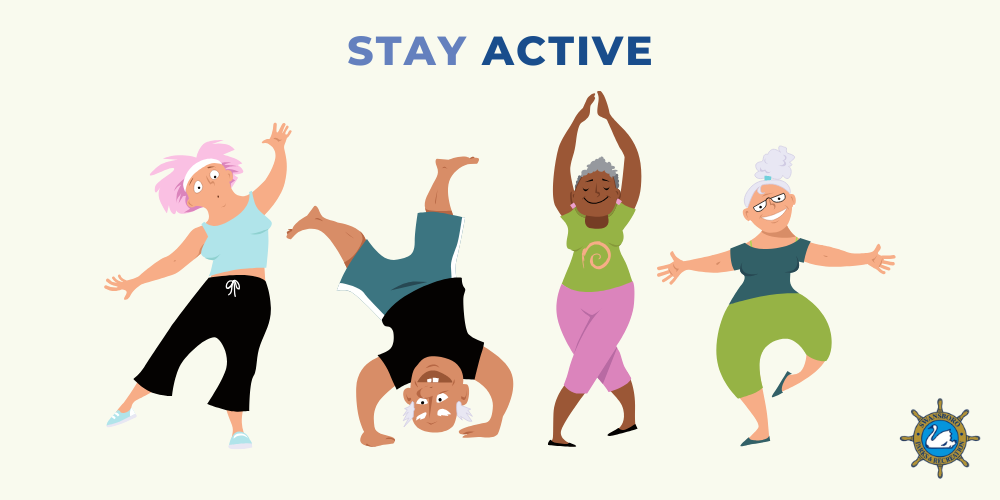 Yoga with April - 5-minute Yoga 5/20/20
Follow along with April in another five minute yoga session!
Follow along with Karen for a full song workout.
Yoga with April - 5 Minute Yoga 4-30-2020
Follow April in another 5 minute Yoga session today.
Yoga with April - 5 Minute Yoga
Follow along with April in this short 5 minute Yoga session that focuses on stretching and breathing.
Yoga with April - Warm-up/Breathing
Follow April in this warm-up/breathing Yoga video that you can do from home.
GoNoodle for Kids
This is a great website of videos for kids to dance and exercise to. Click
here
to help your kid get some fun exercise while at home.
Website with many at home kids workout videos, programs, and meal plans. Click
here
.
Fitness videos, games, and activities with Arthur
here
.
Tai Chi
Explore lessons and practice Tai Chi with Taiji Zen on YouTube
here
.
Dance Alone Together
Free live dance class videos every day
here
.
Introduction to POUND Fitness
Our POUND fitness instructor, Karen Daly, made this video to introduce you to one of our fitness classes we hold at the Swansboro Recreation Center. If you like music and working out, this class is for you!
Follow along with Karen in this lunge workout session.
Wellbeats
Thanks to our partners at Fitness Concepts, there is a Wellbeats app you can download and use as a guide and resource for you and your family to accomplish your goals while working out at home. Download the app and enter the invitation code to get started. Access is valid until April 30th.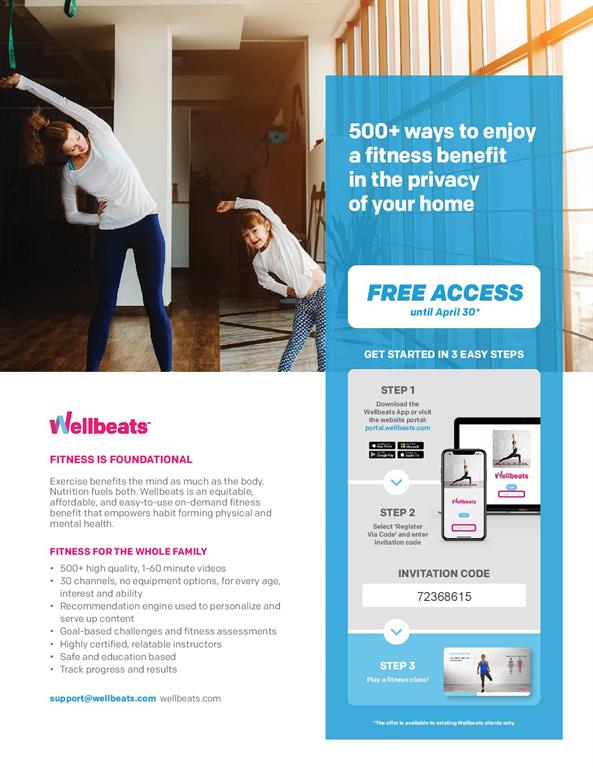 Nike Training Club App

is available to download to your phone providing free workouts designed for you to meet your fitness goals.
Disclaimer
This webpage may contain hypertext links to other sites on the Internet. The links are provided as a service to users and are not sponsored by or affiliated with this website or under the control of the Town of Swansboro. The links are to be accessed at the user's own risk, and Town of Swansboro and the authors of this web site make no representation or warranties about the content of these links. The Town of Swansboro is not responsible for the content of any linked site or any link contained in a linked site. The Town of Swansboro is providing these links to you only as a service, and the inclusion of any link does not necessarily imply endorsement by Town of Swansboro of the organization linked or other content on their website. These links are provided for informational and recreational purposes only. It is the responsibility of the user to evaluate the content, quality, and accuracy of materials or information obtained from other sites.